Hannah Brown Doesn't Want Tyler Cameron To Be The Next Bachelor
The next Bachelor is going to be announced in less than a month!
Tyler Cameron, Peter Weber, and Mike Johnson are some of the contenders for the next lead.
Hannah Brown isn't too thrilled about seeing one of them as the next Bachelor.
In an interview with Jimmy Kimmel, Hannah admitted it would be weird to pick a Bachelor from a group of ex boyfriends.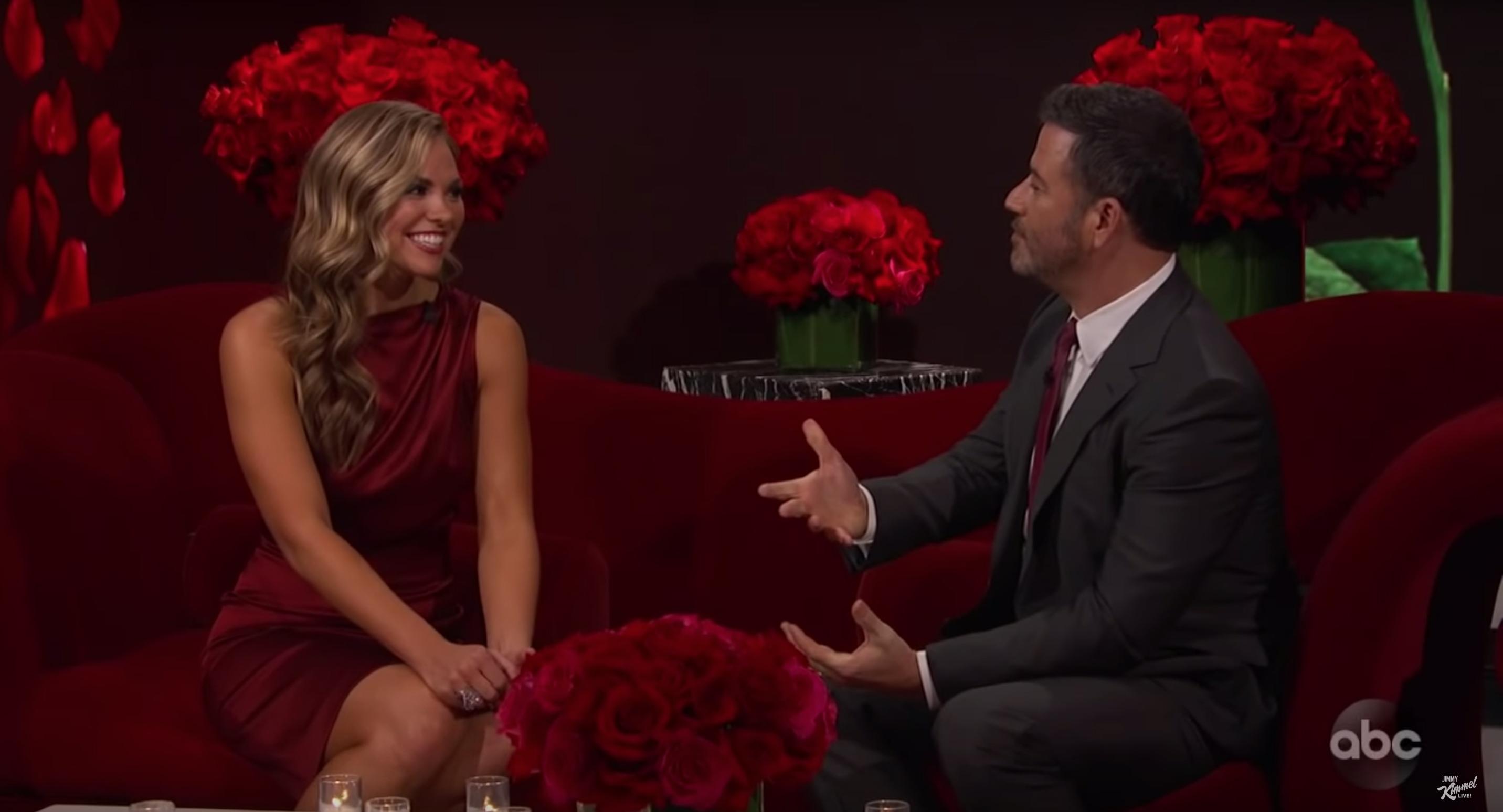 "I thought Peter [Weber] was really great… Mike [Johnson] is great. I want them to have happiness, so maybe it will work out better for them than it did for me," she tells Jimmy.
So, what about Tyler?
"I think it would be a little hard to see him as the Bachelor because there's still feelings there, but I would support him in his happiness," she tells Entertainment Tonight.
"I think that the main thing is figuring out what will make both of us happy, and if that's for him to go on and to have the [opportunity] to be the Bachelor, I would support him in finding his happiness, just like he supported me with Jed."
Tyler also addressed the Bachelor rumors on a podcast with Nick Viall.
"I don't know. I'm all over the map about that one," he said. "You know, I have a lot of things I gotta sit down and think about when it comes to that. That's a lot of responsibility. It's a great opportunity, but it comes with a lot of responsibility. I don't know."