SPOILER: This is Who Tayshia Adams Picks as Her Winner Revealed By Reality Steve
We now know who Clare Crawley gave her final rose to after 4 weeks of The Bachelorette.
But who is the Bachelorette 2020 winner for Tayshia's season? 
SPOILER ALERT!
We have a few more weeks before we find out who Tayshia gives her final rose to. Reality Steve has spoiled yet another season of The Bachelorette by revealing the winner.
He also revealed that that Tayshia's finale was "messy" and made her "pretty distraught."
Tayshia's final four contestants are Ben Smith, Zac Clark, Brendan Morais, and Ivan Hall. 
"I know that Ben and Zac C. are Tayshia's final 2," Reality Steve revealed.
But who does she pick as her final winner?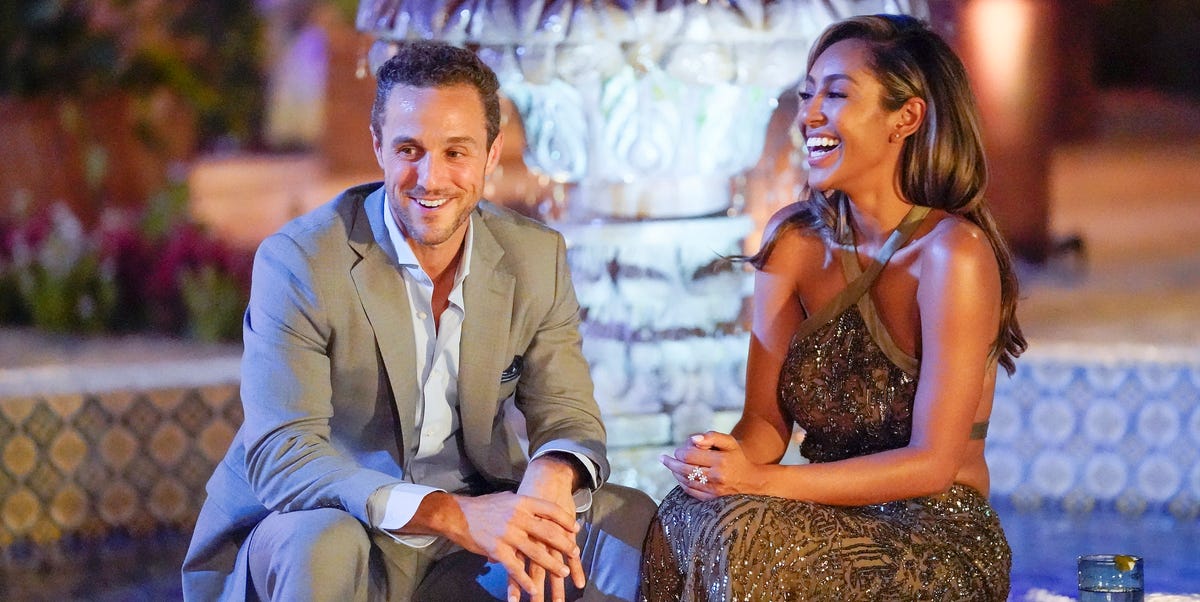 Zac C. is allegedly the winner of Tayshia's Bachelorette season, but they did not get engaged at the end.
"I was told Zac C. was the one who opened up to her the most and professed his love, whereas it was much tougher for Ben, so ultimately she picked Zac," he said.
They didn't get engaged!
"By all accounts, Brendan is who Tayshia wanted," Steve said. "And when he left, she was pretty distraught but still ended up picking somebody."
"Brendan's divorce was finalized just over a year ago, and apparently that played a big role in why he left. Guess he just wasn't ready to jump into another relationship."