Krystal Nielson and Chris Randone Are MARRIED!
Bachelor in Paradise season 4 couple Krystal Nielson and Chris Randone have gotten married this weekend, after getting engaged on the show last summer.
The former Bachelor and Bachelorette villains wed in Mexico at the Vidanta Hotel in Puerto Vallarta, according to People magazine.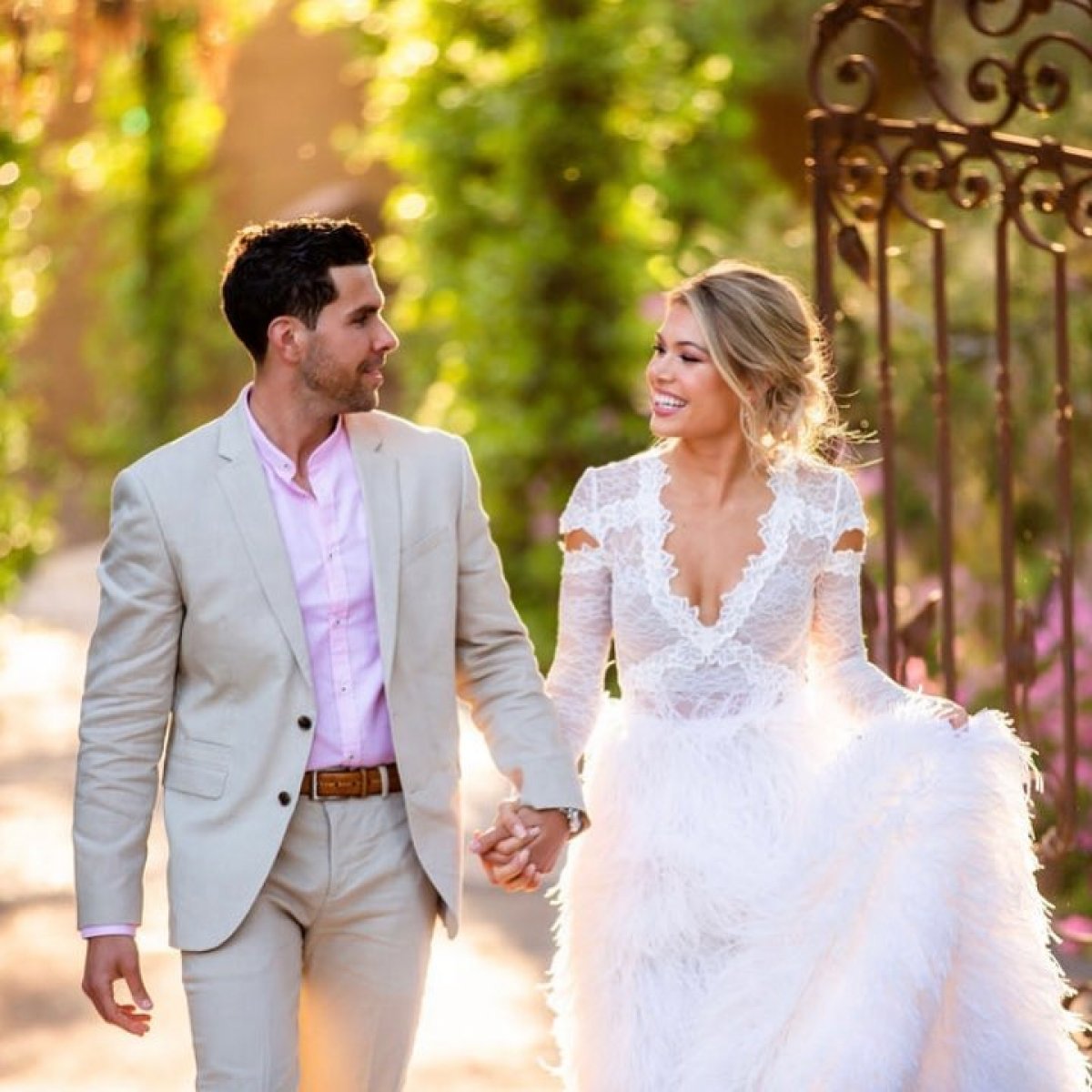 "We are so excited to start this new chapter of our lives together," the couple shared in a statement to People. "We will have each other's backs forever."
Chris Harrison officiated the ceremony with several Bachelor Nation favorites in attendance.
"So this happened last night…officially Husband and Wife! What a day to remember. Thank you to everyone who shared this special day with us!!!" Chris wrote on Instagram. "WE'RE MARRIED!!!" Krystal captioned their picture.
"I was very thick-skinned and hard-shelled when I got to Paradise," Chris told PEOPLE. "I was not myself. I was trying to act like this tough guy, that I had an ego."
"She pulled me aside and said, 'You need to be more self-aware or you're going to lose friendships here and you're going to lose me.' I realized that this woman came out of nowhere to give me direction. I felt it from her heart and I realized that if I don't change now and be vulnerable, I'm going to lose this incredible woman."
"We were both hard-skinned because we went through tough times, and we bonded over that. I could understand him," Krystal added.
"I've always dreamed of being a husband and a father," Chris continues. "And I have the perfect partner by my side."
The couple gathered their closest friends and family together for a special engagement party in May.