JoJo Fletcher Reveals Why Ben Higgins Chose Lauren Bushnell
It takes a lot of courage to go back to the time you got you heart broken and talk about it. JoJo Fletcher is a brave woman for doing so.
The Bachelorette star talks about why Ben Higgins chose Lauren Bushnell on the season finale of The Bachelor.
"When I was in it, I had no idea, Now [watching the show], it's clear as day why he chose Lauren."
"One thing that I learned from that last season and my relationship with Ben was that it taught me a lot about what a good relationship should be like. As far as that respect between each other, that feeling you should have, what you want when you think of your husband," she continued.
"Even though it didn't work out with Ben, it definitely did something positive for me at the end and that was what helped me go into this season."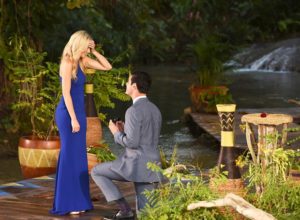 The Bachelorette Season 12 airs Monday nights on ABC.