Jimmy Kimmel Predicts Hannah B's Top 4 Contestants and THE WINNER!
The late-night host Jimmy Kimmel is continuing his tradition of naming the Bachelor/Bachelorette top contestants and who he thinks will win the show.
Hannah Brown appeared on Jimmy Kimmel Live where the host made predictions about her season.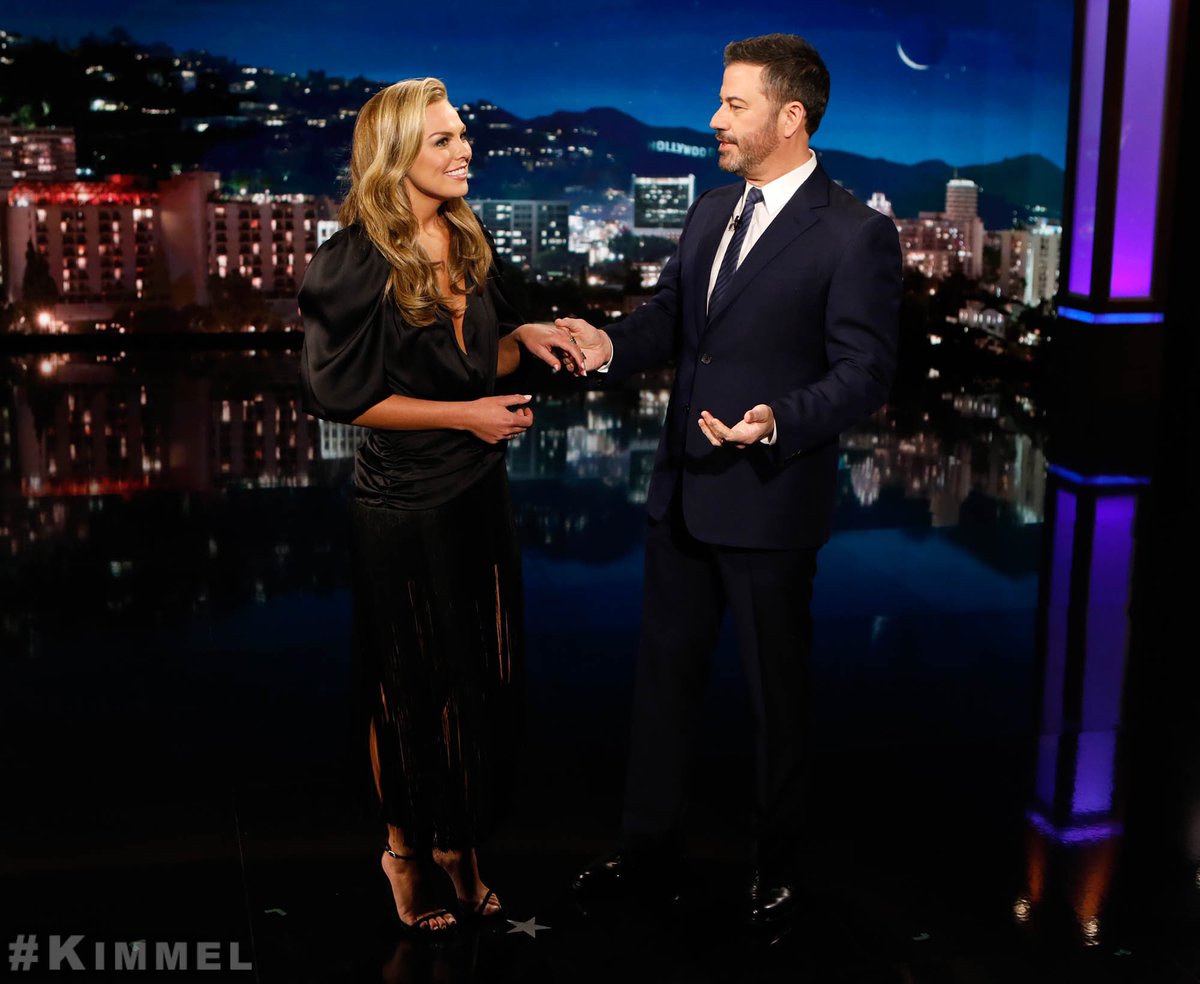 Jimmy brought out the cardboard cut-outs of Peter the pilot, Tyler G., Jed the singer/songwriter and first impression rose-winner Luke Parker.
He first eliminated Pilot Peter and then Tyler G.
Who does Jimmy believe will get down on one knee at the end of Hannah's season?
It's none other than JED!
"Luke P. now holds the record for fastest 'I love you' in Bachelorette history. They met about four hours earlier — the P. stands for 'premature,'" he joked before eliminating him.