Jed Wyatt Finally Responds To Cheating Allegations – 'My Family is Being Verbally Attacked'
Jed Wyatt has finally broken his silence on the cheating claims made by his ex girlfriend Haley Stevens.
Here's what he wrote in a lengthy post alongside this black and white picture of him with his family.
"Hi ya'll. Several of you have reached out with messages and questions. Please know I'm not able to answer right now, but as soon as I'm able to, I will. Until then, I ask that you please understand how much the actions being taken towards myself, my family, the men on the show, and above all, Hannah, are affecting all of our mental and physical health."
"It goes beyond what is said online. Threatening letters and phone calls have been sent to our homes. My parents and sister are being verbally attacked in public."
"I beg you to remember what seems like a harmless action is damaging to real people. I want to thank all of you who have reached out or reserved judgement until I am able to speak openly and I can only ask for your patience and kindness until then," Jed concluded.
Jed was accused by his ex girlfriend Haley Stevens of going on the show for the wrong reasons and ghosting her when he got back from filming.
"We spent the night together the night before he headed to L.A." Jed's ex girlfriend Haley Stevens told PEOPLE. "He told me the show was just an obstacle and we'd be stronger on the other side because of it."
"He said, 'It's probably not going to happen, but it's a huge opportunity. I'm only doing this for my music.' He only did it for his career," she continued.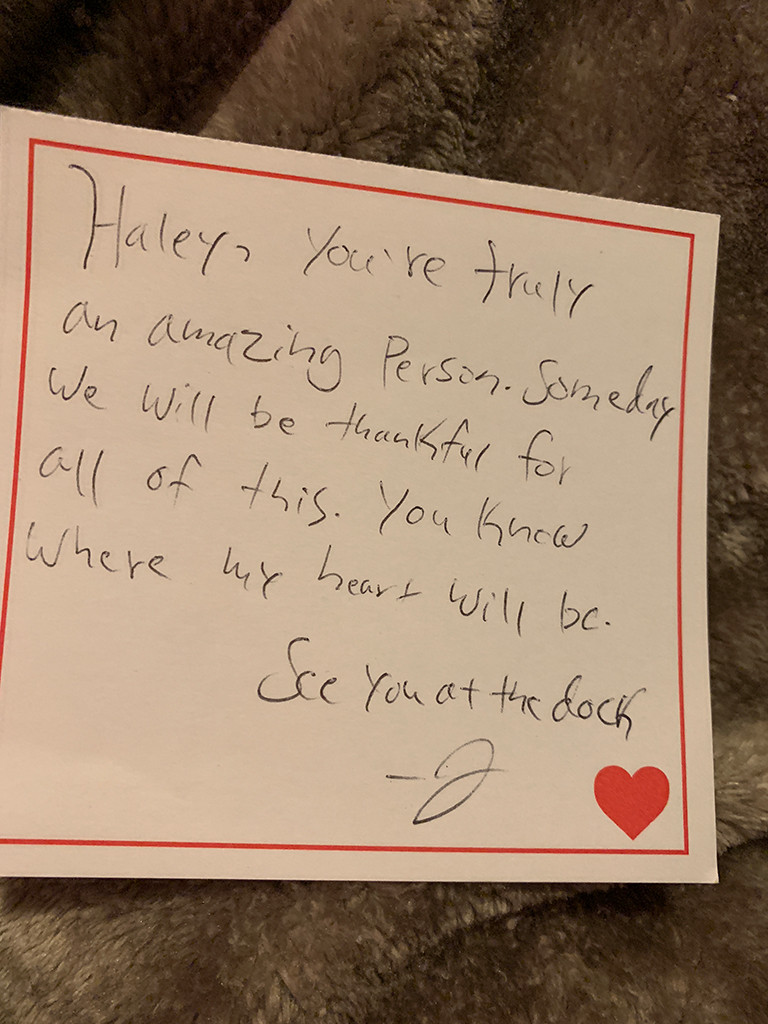 "I never even got broken up with. Never got any explanation," she previously told E! News. "I could get choked up thinking about it right now."
Haley also revealed that Jed cheated on her while they were dating and shared some of their personal texts.
Jed is currently considered a front-runner to win Hannah's heart at the end of The Bachelorette.