It's Official – Hannah Brown is The Next Bachelorette & Here's The Proof
The official announcement for the next Bachelorette will be made on The Bachelor – After The Final Rose on Tuesday night.
As announced earlier, Hannah Brown is going to lead season 15 of the Bachelorette!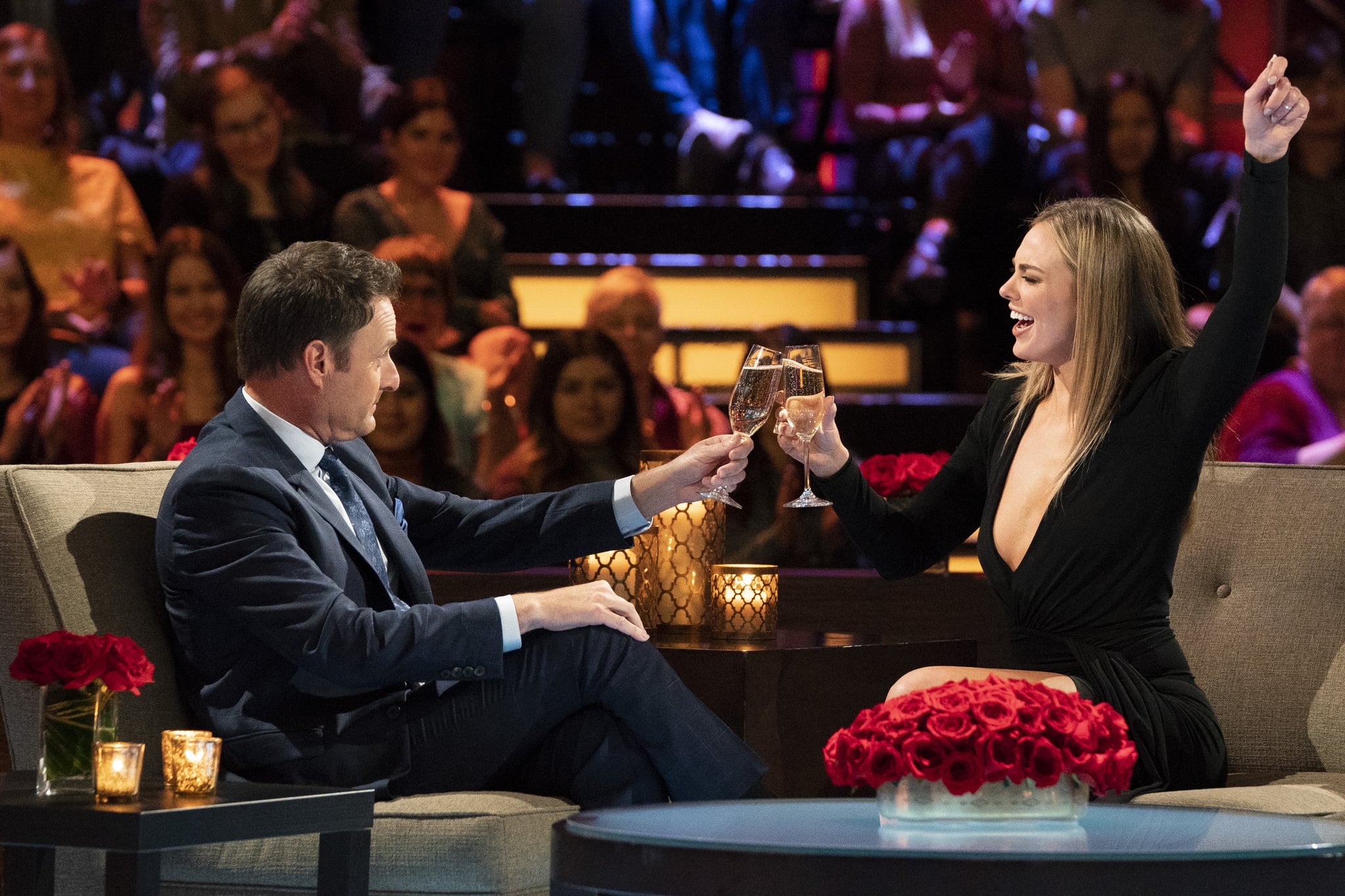 When asked about the possibility to be the star of her own season, here's what Alabama Hannah said:
"I'm not gonna say that [I'm in talks], but I will say that I would love to have that opportunity, because I did evolve so much, as a person on the show," She tells ET Online. "I came in so terrified of what this thing was and if I wanted to be vulnerable with producers, with the girls, with Colton. And then by the end of it, I laid it all out on the table."
"I really believe in this process and I do think you can fall in love here and be in love and find your person, so if it could be me, that would be great."
Well, it it her!
Hannah Brown has already filmed her intro package at Bryant Denny Stadium in Tuscaloosa, and this weekend she has a Bachelorette announcement party at Tuscaloosa River Market.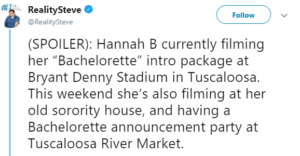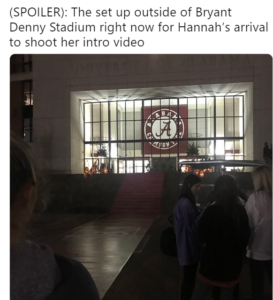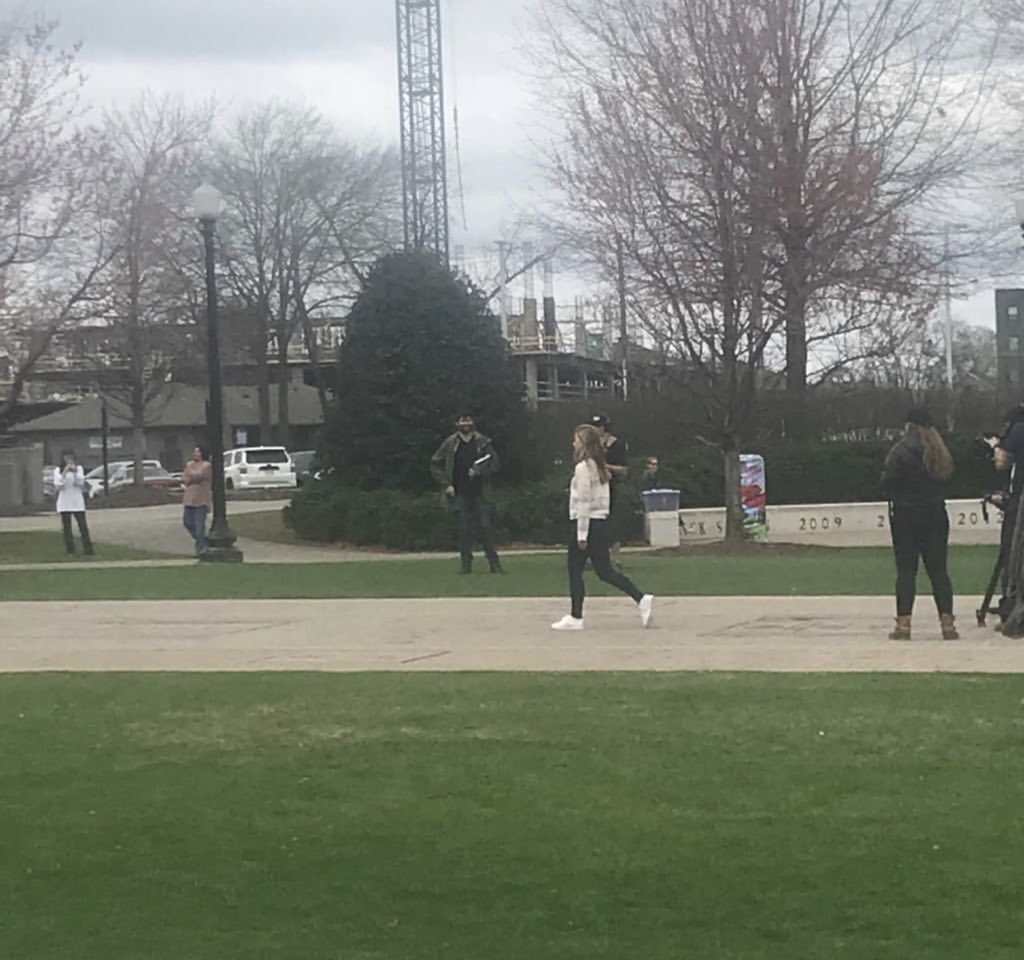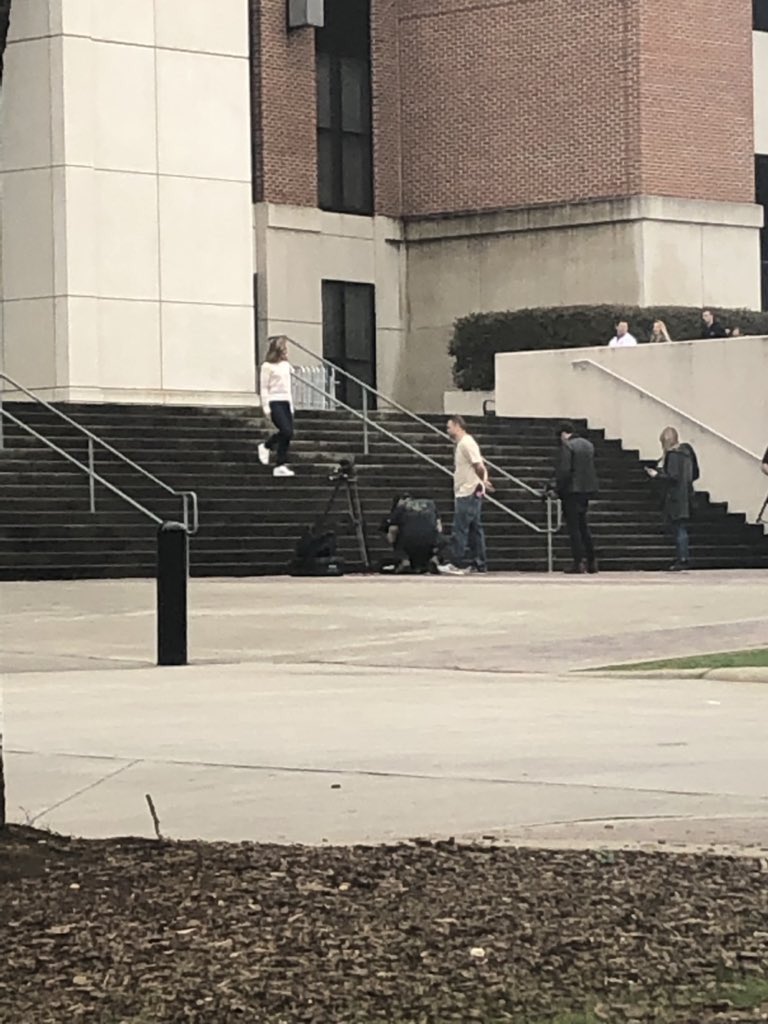 Hannah Beast is officially your next Bachelorette!