Here's Why Caroline Called Out Arie During the Women Tell All
Caroline Lunny convinced us in 20 seconds that this season of The Bachelor might just actually be the "most dramatic ever."
Here's what she told Arie Luyendyk Jr during the Women Tell All reunion.
"This whole time, you've said that you are here because you are trying to find a wife. I know what you did, and I don't know how you could do that. I just really don't understand. But I really hope you found what you're looking for."
To which Arie said everything would "play out" in the weeks to come.
"You don't need to answer me," Caroline replied. "But I needed to say it."
So here's why she called him out.
Spoiler warning: This article contains spoilers about the ending to Arie Luyendyk Jr.'s season of The Bachelor.
As reported earlier, Arie proposed to Becca Kufrin in Peru after saying goodbye to Lauren B at the final rose ceremony.
However, his engagement to Becca is already over!
Remember in 2007 when Jason Mesnik was the Bachelor, and he proposed to Melissa Rycroft at the Bachelor finale, but then after they finished filming he broke up with her and started dating Molly Malaney because he was still in love with her?
Yep.. Arie Luyendyk Jr. had a change of heart and pulled a Mesnik!!!
He has apparently been calling Lauren since the night of the Bachelor season premiere January 1.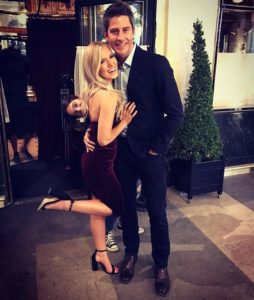 Here's what Becca posted on Instagram the day after Arie dumped her for Lauren.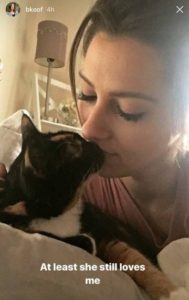 "I know people are going to be hard on [me]," Arie told PEOPLE in this week's issue. "I made a mistake. And I'm prepared for the backlash. But all I can say is I had to follow my heart."
"[My decision] might not be the most popular," he admits. "But for me it's so worth it."
The two part season finale of The Bachelor airs next Monday and Tuesday at 8 p.m. ET/PT on ABC.