Hannah Brown Hints She Broke Up With The Bachelorette Winner
Chris Harrison teased something very big is going to happen on night two of The Bachelorette finale after Hannah Brown's very telling speech at the end of the part one finale on Monday night.
"Since that last day in Greece, the past couple of months have been really tough and emotional," Hannah said looking into the camera.
"I know there are a lot of rumors out there, and honestly, tomorrow night, I don't know what's gonna happen. But I have a lot of questions that need to be answered, so hope I'll be able to do that."
"Will her story have a happy ending? Maybe not," added Chris Harrison.
"I'm a little confused about what I want to do, and I didn't think that I would be in this position," she told People. "Just thinking about Tyler and Jed, so many feelings are in each relationship. I know that I'm loved deeply by both men. I know that I'll break someone's heart."
SPOILER ALERT!
SPOILER ALERT!
SPOILER ALERT!
Hannah dumped Tyler Cameron and got engaged Jed Wyatt at the final rose ceremony.
Jed's was in a relationship with Haley Stevens when he went to film the show.
"Jed told me [early on] that he had applied. He said, 'It's probably not going to happen, but it's a huge opportunity. I'm only doing this for my music.' He only did it for his career," Haley told People. "He wanted a platform. He kept telling me, 'I don't want my dad to have to help me pay rent anymore.' He said he only wanted to be top five … to be a major player so that it would be beneficial."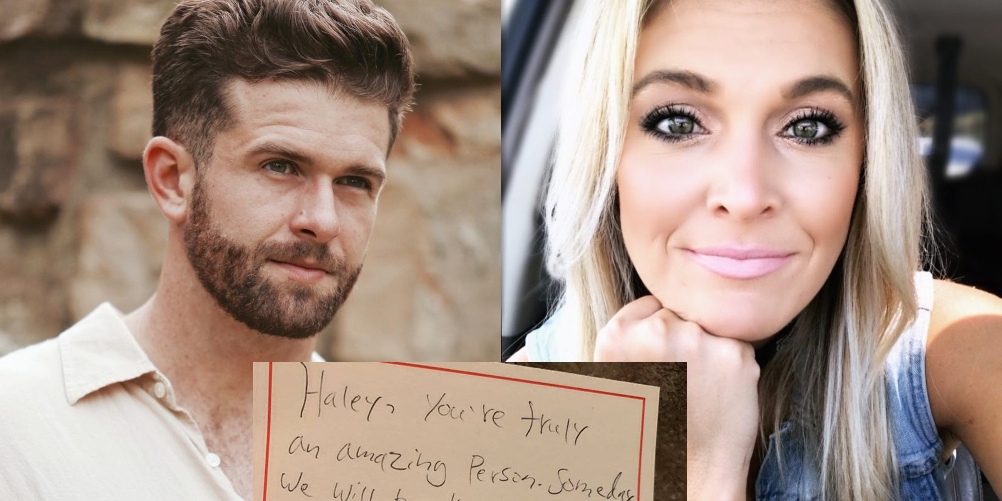 "He told me [the show] was just an obstacle and we'd be stronger on the other side because of it. We spent the night together the night before he headed to L.A. He called me when he landed. He said, 'I love you, and I'll call you when I get back.'"
Jed then ghosted her after the filming was over.
Hannah broke up with Jed Wyatt a week after Haley gave this interview.