Gabby Windey & Rachel Recchia are Officially The Next [Joint] Bachelorette(s)
We have TWO Bachelorettes!
Last night during the end of 'After The Final Rose' special, ABC announced that both Gabby Windey and Rachel Recchia would both lead the upcoming 19th season of the Bachelorette.. TOGETHER!
Choosing the next Bachelorette "was the hardest [decision] we've ever had to make," host Jesse Palmer explained.
"At the end of the day, watching you both support each other in Iceland, and also how you have tonight, that was really the big reason why we decided to give you both a shot. You truly are deserving of this."
Here's everything we know about how Gabby & Rachel's season is going to work.
When is Gabby & Rachel's Bachelorette Season going to premiere?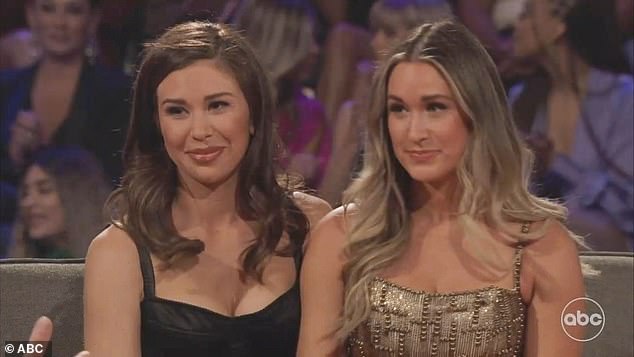 After the official announcement was made during After The Final Rose Live, Robert Mills, the executive vice president of ABC's reality show, that The Bachelorette will premiere on July 11.
"We are also going to give #Bachelornation a break. #TheBachelorette returns on July 11th," he tweeted.
Are Gabby and Rachel fine with a joint Bachelorette season?
Here's what they had to say about that:
"I am so happy for her, I truly am. This is insane…we've been through this crazy experience forever," Rachel said. Meanwhile, Gabby added "I'm a girls girl through and through so having a friend by my side is the best thing I could ask for."
And, what kind of a man are they looking for?
Rachel added that she wants "supportive and someone that loves me" and Gabby said she is looking for an "emotionally intelligent mature" man who can challenge her.
Unlike Kaitlyn Bristowe and Britt Nilsson's season 11 of the Bachelorette, which started with the male contestants choosing and voting between them, Rachel and Gabby will both stick around and date the same pool of guys all season long.
We absolutely can't wait for July!