Find Out Who Gets Eliminated Tonight on The Bachelor in a Surprise Rose Ceremony.
Alright so let's start with a fair warning.
The post contains spoilers from tonight's episode of The Bachelor so proceed at your own risk.
Nick Viall is once again ready to break some more hearts and tonight it's going to be two.
In a surprise rose ceremony, Nick says goodbye to two contestants.
Do you wanna know who?
Brittany Farrar is sent packing along with Christen Whitney.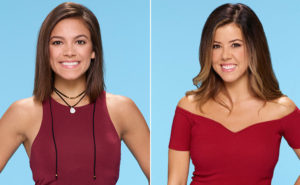 At the end of the episode, Nick and his gals finally leave the Bachelor mansion for his hometown, Wisconsin. He takes Danielle Lombard on his first 1-on-1 of the week where they run into someone from Nick's past.
Major Drama!