Colton and Cassie Write Sweet Notes To Each Other After Bachelor Finale – Read Them Here
Colton Underwood and Cassie Randolph are very much in love and they're letting the world know!
The newest Bachelor couple in town took to their individual social media accounts after The Bachelor Finale on Tuesday night and wrote some very loving and sweet words for each other.
Here's what Colton Underwood wrote for his girlfriend on his Instagram account!
And here's what Cassie Randolf wrote for Colton on her Instagram account!
"The secret is finally out!!! Colton, you truly have my heart," she started. "Walking into this experience, I honestly wasn't sure that true love could come from it. It hasn't necessarily been the easiest road to get to where we are, but if that's what it took to get here, then every single twist and turn has been undeniably WORTH IT."
"The last 4 months, just focusing on 'us' have been amazing and you have become my best friend. You have shown me the purest, strongest love that any girl could ask for. You jumped a fence, took a risk, and challenged the 'rules' to fight for us. I can't even begin to describe how lucky I feel to have you by my side. I am so excited to see what is next for us in this new phase of our 'journey'. I'd jump a thousand fences for you and 'like, I know, I KNOW' that I love you more than words, point blank."
P.S. — "you still give me butterflies"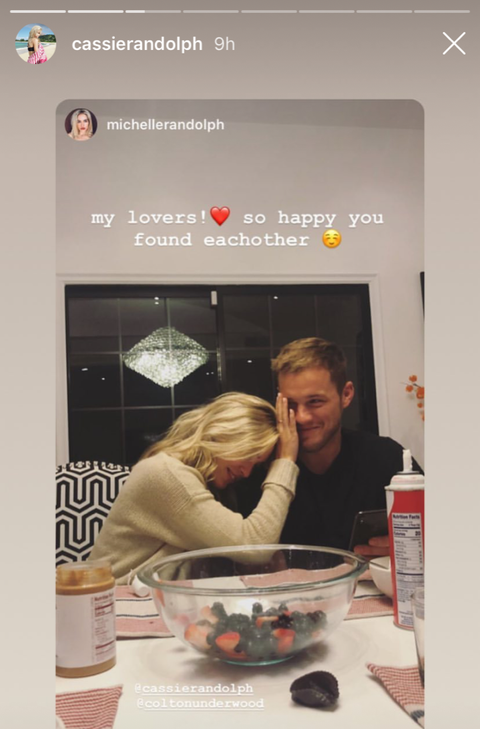 So, when are they planning to get engaged?
"She doesn't have a ring on her finger yet," Underwood told PEOPLE. "But she will, one day."