Ashley Iaconetti and Jared Haibon Want a TV Wedding Under One Condition
Ashley Iaconetti and Jared Haibon may have just gotten engaged, but they're already planning their wedding.
The Bachelor in Paradise couple is apparently totally open to having a televised wedding.. but under one condition!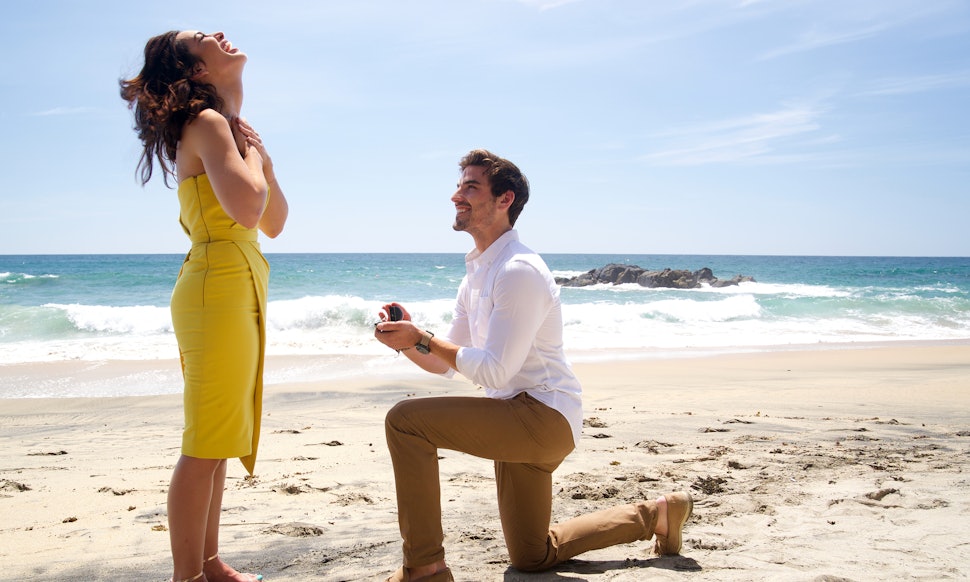 "I think we're both down for it, but our caveat is that we want as many guests as we want and we don't want to have to be limited to that," Ashley explained in the recent episode of her Almost Famous podcast with former Bachelor Ben Higgins.  "So if we couldn't have it the way we imagined, that's the only reason we wouldn't do it … We want it, we want it."
Ashley admitted to being "the happiest ever" as she talked about the bond she has with Jared.
"Since we've been dating in March, we haven't had any sort of fight. I feel like Jared and I did it in reverse," she explained. "We had all our challenges…as not a couple in the beginning and now we've entered this honeymoon phase which is so weird because normally the honeymoon phase happens for Bachelor couples on the show, which it was definitely not for us and then they get into the real world and now it's like, 'Oh! We have to work stuff out. It's not all a fairy tale like it happened on the show.'"
Bachelor in Paradise season 5 is set to premiere on ABC on August 7, 2018, at 8pm ET. Who are you most excited to see? Please comment below!