10 Times When Chad Proved He Isn't Really A Bad Guy
1 – When He Talked About His Mother Being His Best Friend.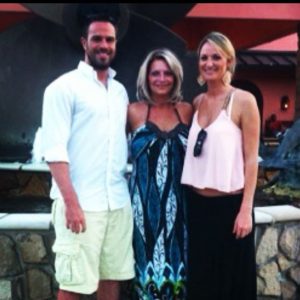 "The one question people keep asking, is why did I go on#TheBachelorette? Well other than the fact that I work all the time, for 7 years I watched my mother slowly die from cancer. Over the last 3 she got much worse and I decided to spend all of my time that I wasn't working, at her house taking care of her and generally spending time with her. She was all alone since her divorce from my father. My sister and I were all that she had. So I have not had a relationship in a very long time because I was busy trying to make sure my mother lived out her final years in comfort and surrounded by family. I still miss her everyday… She was my best friend and the person I told everything to."
2 – When He Explained Why He Is A Bit Cocky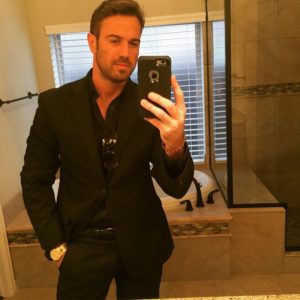 "For the last three years of my life, when I wasn't at work, I spent nearly every waking moment spending time with and taking care of my mother who was dying of liver cancer. I was sleeping next to her with my head on her chest when she passed. So maybe I'm a bit cocky, but you know what.. I think it's hilarious, and so did my mother. As men we call each other names and make fun of each other because that's what we do, and you either rise above it and have fun with it, or get offended because you can't handle it at which point you should just turn in your man card."
3 – When He Showed Just How Much He Cared About His Sister
AND when he thanked her for always being there
4. When He Revealed To The World That He Served In The Marines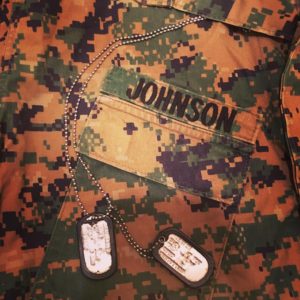 "I've served my country, I've lived a long life."
5 – When He Showed How Much He Loved His Little Pup 'Pumpkin' His Mother Left Him
6 – When He Took Her To Get Her Hair Done
7 – And When Called The Pup His Daughter
AND his BEST FRIEND
8 – When He Was Just Being Honest!
During a group date on Episode 2, Chad, James Taylor, Christian, Alex, Jordan, and Nick B. — all had to fake propose to JoJo to show how much they cared about her. Keep in mind, episode 2 films during the first week they meet each other.
While they all said a few words, sang songs, Chad just flat out proposed to her without saying any words. When JoJo asked him what he loved about her, "If you're going to ask you to tell you all the things I love about you, I don't know yet," he told JoJo.
"These guys can all tell you all the different things that they love about you and they've studied about you on TV or whatever, but I don't know. I know you're beautiful and you're ready for a relationship."
9 – When He Proved He's FUNNY
#TheBachelorette pic.twitter.com/9LAEaontmD

— Chad Johnson (@1ChadJohnson) May 31, 2016
Don't put out delicious meats and think I won't eat it! #bachelorette

— Chad Johnson (@1ChadJohnson) May 31, 2016
10 – When He Actually Made Sense
Aren't we suppose to be pursuing an actual relationship? Or are we suppose to be singing and playing games? #Bachelorette

— Chad Johnson (@1ChadJohnson) May 31, 2016
Overall I had a great date, good food, good bro chat.. but we'll see how long a man can endure 24/7 harassment…….#TheBachelorette

— Chad Johnson (@1ChadJohnson) May 31, 2016
Who sings a song to a girl they literally just met!!! #thebachelorette #bachelorette #chad

— Chad Johnson (@1ChadJohnson) May 31, 2016
That's all folks!
So glad that y'all love my sense of humor lol #thebachelorette #bachelorette #thebachelor

— Chad Johnson (@1ChadJohnson) May 24, 2016